World Athletics Championships Budapest 2023
Today's environmental problems, climate changes, pollution of nature are closely related to our way of life and our activities. All of this is also correct from the point of view of sport, since sport also has an impact on its physical environment, whether it is the work of local associations or international competitions.
Climate Action Kft. would like to extend the issue to sport sustainability, so in cooperation with the director of the organizing company of the World Athletics Championships to be held in Budapest in August this year, Balázs Németh, and the CEO of the International Athletics Federation, John Ridgeon, 40 trees were planted in Pesterzsébet, in honor of the fact that 1983 , i.e. exactly 40 years ago, the first World Athletics Championships will be held.



MONDO Group
In addition to Climate Action, MONDO Group was one of the partners of the 2023 World Athletics Championships in Budapest. Founded in 1948 in Alba, in Italy, the legendary company started as a small business, but in recent decades has grown into an internationally recognized brand that has become one of the flagships of the sports world.
MONDO as a brand is now closely intertwined with high quality and innovation in sports equipment. They are well known for their rubber-based sports field surfaces, which are developed to meet the highest international expectations and standards.
Over the past decades, MONDO has introduced several pioneering innovations into the sports industry and is constantly researching and developing. Their goal is to offer the best and safest products possible for both professional athletes and people who only engage in sports as a hobby.
Climate Action aims to enter into close cooperation with MODO in the future for the joint implementation of sustainability projects.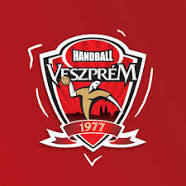 Telekom Veszprém KC
Telekom Veszprém KC. is one of the best handball teams in the world and the most successful in Hungary. KC is a 27-time Hungarian champion, 30-time Hungarian Cup winner, 2-time EHF Cup Winners' European Cup winner and 4-time EHF Champions League finalist men's handball team from Veszprém. Environmental protection, sustainability and all efforts to reduce the carbon footprint are very important to the club, so it joined the Climate Action initiative and together they dreamed of their own Telekom Veszprém forest in the Bakony forest.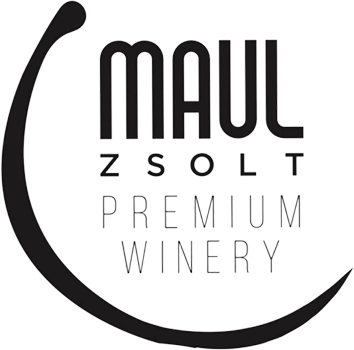 Zsolt Maul Premium Winery
Climate Action has entered into a long-term cooperation with Maul Winery, one of the leading wineries of Villány and Hungary.
The passion and professionalism of the owner and manager of the Winery, Zsolt Maul, can be cited as an example, as a result of their work they were among Hungary TOP 100 best wines with their 5 premium wines, and they became the 2nd place winners of the Cabernet Franc category at the 2023 Parliament Hall Wine competition.
The above lines also prove Maul Winery's dedication and fanaticism towards winemaking, through which they produce better and better juices for our society. Their social responsibility is also exemplary, they organize countless charity actions, and they also appear continuously as supporters of sports disciplines and sports clubs. We believe that together we can achieve great things in order to create sustainability and climate protection.


Leisure Conference
On the one hand, Climate Action Ltd. is a professional partner of the country's largest recreational conference, the IV. Leisure Conference, and on the other hand, the carbon footprint calculation of the October 2023 event was also carried out by our company dealing with environmental protection and climate protection. The carbon footprint calculation was determined taking into account the sustainability habits of the participants.
Prior to the Conference, Climate Action Ltd. concluded a long-term strategic agreement with the Central and Eastern European Recreation Society, KERT. In accordance with the cooperation, through our services, we provide assistance and advice to KERT on how to produce more sustainable operation in its activities. For us, strengthening the relationship between sport and sustainability is a priority area, just as education about recreation and sustainability is an important strategic aspect in the life of our company. This is where we will be able to strengthen each other in the future.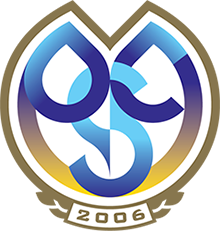 GENESYS OSC – ÚJBUDA
The GENESYSY OSC ÚJBUDA water polo team plays a significant role in the youth education of the sport and in organizing leisure sports for children and adults.
OSC is a seven-time hungarian champion, two-time Hungarian Cup winner, two-time LEN Champions League and one-time LEN Super Cup winner.
The former and current national team athletes who make up the team will help Climate Action to communicate sustainability by virtue of their credibility.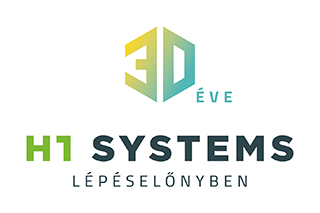 H1 Systems Ltd.
H1 Systems Engineering Services Ltd. is a company in Budpest, dealing with design, construction and operation with decades of experience, where numerous design and construction engineers work in close cooperation on projects within which their goal is to realize efforts for more efficient operation, be it brownfield or greenfield investments.

It is extremely important for Climate Action that we can contract with successful actors in the construction and operation industry and jointly start successful projects. We are constantly thinking together to bring competitive products and services to market, which is absolutely industry specific.

Climate Action is delighted to welcome H1 Systems as a new partner. It is very important for us that they are committed to sustainability and show a high level of interest in our projects, so there was no question for us that we would start a long-term cooperation together.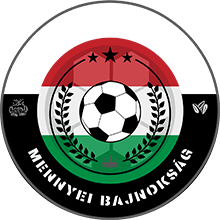 TrollFoci
TrollFoci is the most popular domestic football site on social media. TrollFoci has got a website-, a blog-, a book-, a sports pub-, a mobile app, and a TV show on Pesti TV. The number of it's followers are significant, so contacting and maintaining contact with them can facilitate the broad communication and presentation of Climate Action's campaigns.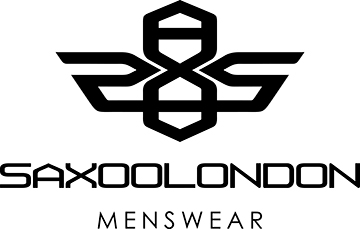 Saxoo London
The success story of the Saxoo London men's clothing brand began in 1997, when in a short time it conquered both Hungarian and European customers with its special and unique collections. As a clothing company, environmental protection is extremely important, as significant environmental impacts and sustainability challenges arise in the industry. Tree protection and tree planting play a particularly prominent role in this process. When choosing its suppliers, Saxoo London also keeps in mind that they are more environmentally conscious and best meet sustainability requirements.

Pioneers into Practice
Climate Action Ltd is the leading implementation partner of the European Institute of Innovation and Technology (EIT) Pioneers into Practice program in Hungary which has been running since 2010. The focus of the Hungarian Pioneers program in 2022 is the innovation and sustainability of urban green infrastructures. Our cooperating partners are Climate Smart Elephant and Association of Climate-Friendly Settlements.

Systems innovation for the transition to a circular, regenerative and low-carbon economy
Climate Action Ltd is the professional partner of EIT Climate-KIC in the preparation and implementation of the Slovenian circular economy reform (Systems innovation for the transition to a circular, regenerative and low-carbon economy). This includes regular dialogue with government and business stakeholders, conducting a series of trainings aimed at the food sector, providing professional support for the circular economy online platform and preparing the further work phases of the project.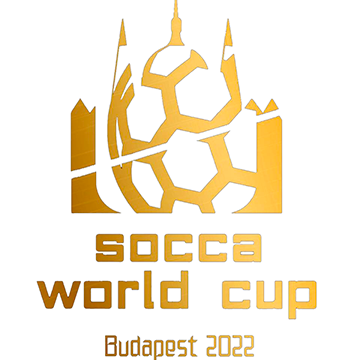 SOCCA World Cup 2022
Climate Action Ltd. is the official sustainability consultant of the SOCCA World Cup, which will be held in Hungary. Within the framework of the cooperation, we calculate the carbon footprint of the 40 teams visiting our country and offset it with our neutralization project in Hungary, which is being implemented in the area of Vérteserdő Zrt. This also contributes to the World Cup being a completely environmentally conscious event.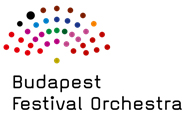 Budapest Festival Orchestra
Sustainable and conscious thinking is also extremely important in culture. For one of the world's most recognized and best bands, we work out how to be more sustainable and green. They consider it very important that an organization that reaches a lot of people has a social role to play. We help them to convey the protection of our environment in an understandable and active way - involving the fans - one of the most important topics of our time. Thus creating a sustainable band unique in the world.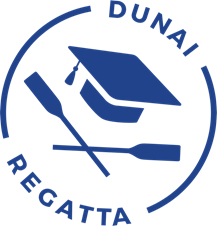 Danube Regatta 2022
We are joining this year's DANUBE REGATTA event as a professional partner. This year, the organizers are putting a lot of emphasis on drawing the attention of those visiting the event to the importance of climate protection and environmental protection. Within the framework of the event, we want to involve the audience with attention-grabbing and informative, knowledge-centered games. At the event, the forest section under the care of Vérteserdő Zrt. will also be planted, which, under the professional guidance of Climate Action Kft., will contribute to the carbon neutralization of the event.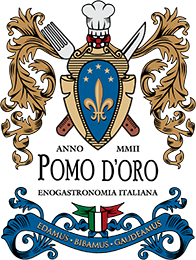 Pomo D'oro Restaurant
In the world of restaurants, the protection of our environment and the question of sustainability are becoming more and more important these days. More and more restaurants are thinking about how to make their work processes more sustainable. Pomo D'oro, in the heart of Budapest since 2002, is the stronghold of traditional Italian cuisine, which was the first restaurant to join our tree planting program in Hungary. Together with Gianni Annoni, they want to get as many restaurants as possible to start doing things so that we can live in a more sustainable world.

Kistücsök Restaurant
The Kistücsök restaurant is one of the best-known restaurants in Balaton, which has been waiting for its guests in front of Balaton for 30 years this year. In addition to numerous professional recognitions over the years, the owner of the restaurant places great emphasis on sustainability. It is important for him to obtain his raw materials from local producers and to recycle waste. One of the best examples of this is that the glass artist Luca Görömbei makes plates from the resulting glass waste, thereby ensuring the recycling of the glass. The joining of the Kistücsök restaurant to the tree planting project in Hungary is another opportunity to do even more to protect the environment.
Stúdió A4 Iroda Ltd.
During the 30 years of operation, Stúdió A4 Iroda Ltd. has participated in the general construction of countless public buildings in Hungary with many receiving awards. They planned a library in Helsinki, a market in Casablanca, an office building in Baghdad or a hotel in Guadalajara (Mexico). They are regular participants in Hungarian and international design competitions, in which they have won several awards over the past 3 decades, from Hong Kong to Barcelona, from St. Petersburg to New York.

Their motto: "There are architects who subordinate their abilities to the client's needs. There are architects who force their ideas on the client. However, there are also architects who, during the dialogue with the client, look for a solution that perfectly meets the wishes of the client, but at the same time does not limit the architect's creative ability."

It is important for them that they not only focus on their built environment, but that their natural environment is just as important a part of their thinking.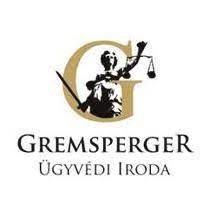 Gremsperger Law Firm
Gremsperger Law Firm is particularly concerned with taking an active role in projects necessary for sustainability, climate protection and the protection of our environment among law firms. With his involvement in our forest improvement project, which is being implemented in Hungary, he is getting closer to this aspiration.



Alessio Café • Restaurant
The owners of Alessio Café and Restaurant are dedicated supporters of innovation and environmental protection. In their thinking, it is very important that they do something for good causes. They believe that one of the most important challenges of our time is to protect our climate and environment. This is precisely why they joined our forest ecosystem habitat reconstruction project, which provides tree planting services, in the framework of which they contribute to the Hungarian climate goals by planting 120 tree seedlings.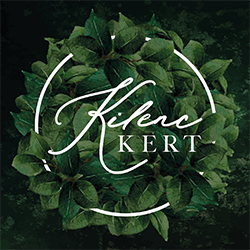 Kilenc Kert Restaurant
Kilenc Kert is a restaurant for which quality and long-term thinking are very important. One important element of long-term thinking is dealing with sustainability. The Kilenc Kert is a real green island in the concrete mass of the 9th district, where one of the most beautiful gardens in the area awaits you. It is important for the owners to communicate the importance of environmental protection and nature protection, which is exactly why they want to do something for their own environment and want this message to reach many people.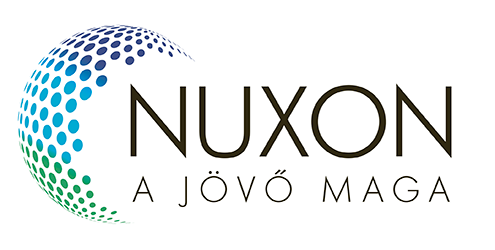 Nuxon
Whether it is urban rehabilitation, areas to be transformed or beautified, ensuring the best air quality in our homes or workplaces, NUXON aims to connect people with their area, raise public awareness of respect for the planet, important social and environmental issues, and offer a solution for socially responsible for companies and individuals to act concretely by applying solutions that purify the air from pollution.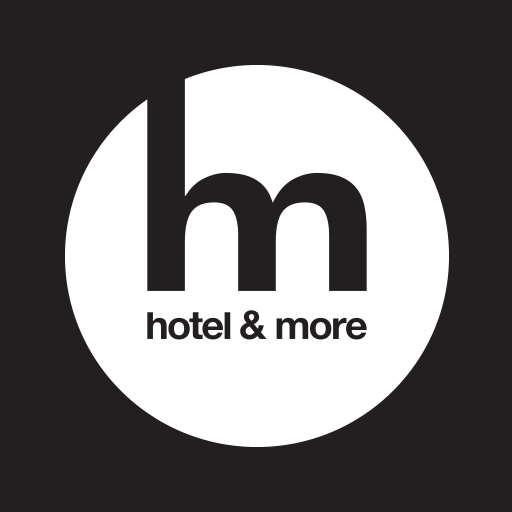 HOTEL & MORE HOTELS Ltd.
Hotel & More Hotels Ltd. includes hotels, resorts and apartments that provide outstanding quality, complemented by professional hotel management and strategic consulting and business development activities. The accommodations meet the high expectations of their guests, which is guaranteed by the Hotel & More name. It is important for them that their operation is increasingly determined by a sustainable approach, and as one of the steps in this, they support the project Forests for Carbon Neutrality in Hungary by participating in our tree planting program.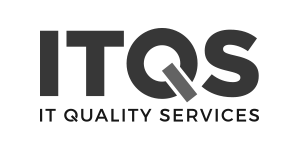 IT Quality Service
IT Quality Services is a well-known Hungarian company in the field of IT, for which it is important to deal with environmental protection as a social responsibility. Few people think that the activities of IT companies also have a measurable carbon footprint, since company trips, the use of servers and the day-to-day operation of the business are to a certain extent harmful to the environment. ITQS consciously thinks about this topic and works together with Climate Action Ltd. in the fight against climate protection.

For ITQS and Climate Action Ltd., it is particularly important that the innovations born in Hungary can be used in foreign countries, thereby helping to exploit the opportunities inherent in Hungarian exports. We are working together to be able to present projects implemented in the Western Balkan region as well.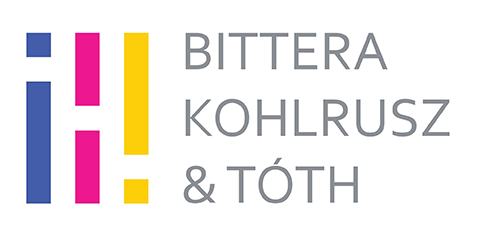 Bittera Kohlrusz & Tóth Law Firm
The responsibility of a law firm is not only important to its clients, partners, and employees, but also to society and the community. Bittera Kohlrusz & Tóth Law Firm, as a responsible law firm, is committed to supporting projects that actively contribute to sustainability and environmental protection. With its participation in the permanent forest project established in Hungary, it is committed to supporting sustainability and development goals.

BE TALENT FOUNDATION
Creating sustainable development is the task of all of us. By supporting young talented athletes and helping them in their careers, the Be Talent Foundation points the way for the rising generation by taking practical steps for environmental protection. Anxiety caused by climate protection is an increasingly common phenomenon among young people, so it is of utmost importance that the foundation sets an example in every possible way and conveys solutions and tools to them.




BEAUTY PALACE
The owners of the beauty salon operating in Vienna consider it important that the services and products of the salon are in harmony with nature and with a conscious environment-friendly approach for the sake of climate protection, by planting trees to reduce their ecological footprint.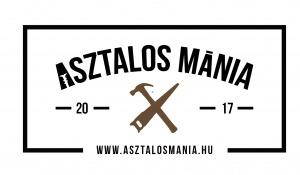 Asztalosmánia Ltd.
The main profile of Asztalosmánia Kft. is the design, production and installation of unique furniture and interior design elements, supplemented by building carpentry and set construction tasks. Their mission is to make high-quality, personalized furniture and contribute significantly to a better world with their products and services. By participating in the tree planting program, the company wants the world to remain a livable, healthy and safe place for future generations.




MILANESE MADE TO ORDER LTD.

From the point of view of protecting our earth, it is very important how many clothes we wear and for how long. The aim of Milanese Made To Order Ltd. is to follow sustainable fashion, to extend the life cycle of materials, to increase the value of timeless garments and local products, to reduce the amount of waste and at the same time to protect the environment.