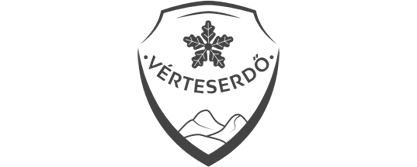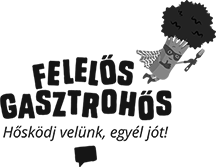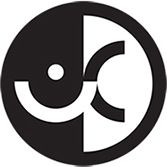 Dr. Péter Koncz | Ecologist

Graduated as a biologist in Canada. During his doctoral work, he prepared the greenhouse gas balance of the cattle farm in Bugac. In the "National Ecosystem Service Mapping and Evaluation" project, he synthesized national greenhouse gas measurement results. Currently, he coordinates habitat development projects in the Danube-Ipoly National Park.

In his view, organic cooperation between the different sectors - forestry and agriculture, water management, nature conservation and settlement development - is essential.

Dr. Árpád Rab | Social Scientist

Social scientist, digital culture expert, futurist. For two decades, he has been continuously researching and teaching at several Hungarian universities (BME, Corvinus, ELTE, NKE). He is a university associate professor. His main research areas: future research, e-health, e-business, information society, MI developments, the development of the latest technologies and their social effects.

He is an International UNESCO expert. In addition to his theoretical work, he participates in several developments and expert work, and has carried out nearly 200 projects in the past two decades. In his opinion, new digital technologies are the key to the survival of humanity and ensuring the sustainability of the environment. If all of these are developed in a planned, smart and thoughtful way, sustainability will have a chance.

Ádám Holczer | Ambassador

As a professional athlete, he was a player of Ferencvárosi Torna Club for more than 10 years. He is a Hungarian champion and cup winner. His achievements in sports also prove that awareness is very important to Ádám. This is an essential element if you want to maintain your performance in the long term and live a beautiful life. Although this awareness also drives him to take action for the environment and climate change.

Ádám believes that protecting our environment is not only a guarantee of our future and that of our children, but also a measure of our intelligence. Knowing this, he is happy to join the Climate Action team as an Ambassador.

Balázs Csapody | Ambassador

The Kistücsök restaurant is one of Balaton's iconic restaurants, which has been waiting for its guests in Balatonszemes for 30 years this year. Its owner is Balázs Csapody, during his career he was and still is focused on promoting the Balaton region and Hungarian gastronomy. Vice-president of the Hungarian Bocuse d'Or Academy Association, president of the PGA since 2017. In the same year, he received the Károly Gundel Award.
In 2021, at the Balaton Ünnepe festival, he received a lifetime achievement award. In his work, sustainability and the protection of our environment are important to him, and he puts special emphasis on sourcing his raw materials from local producers and recycling waste. As an ambassador, Climate Action continues its vocation in this direction in the name of sustainability.

Gianni Annoni | Ambassador

He came to Hungary in 1994 as a scholarship holder of the University of Economics. After graduating from university, he settled here, first opened a pizzeria, then appeared in the media and in several programs, which made him known and loved by the Hungarian public. Since then, he has hosted several programs on television and radio, and is also currently the owner of the deservedly popular Italian restaurant Pomo D'oro, located in the heart of Budapest. He considers it important to convey the Italian feeling of life through gastronomy, runs a cooking school at the Italian Cultural Institute, and has also published a cookbook.
His dedication is also reflected in the importance of environmental protection, as he was the first to join Climate Action's tree-planting program in Hungary, and as an ambassador, he wants to ensure that as many places of hospitality as possible start doing so that we can live in a more sustainable world.

Luca Ekler | Ambassador

Luca Ekler is a Paralympic, World- and European champion, hungarian paraathlete with a world record. As a child, he played tennis competitively, later tried several sports, finally choosing athletics.
At the 2019 World Para Athletics Championships held in Dubai, she came second in the 100 and 200 meter sprints, and won the long jump with a world championship record. In August 2021, at the Paralympics in Tokyo, which was postponed by a year due to the coronavirus epidemic, she won a gold medal in the long jump, with a new world record of 563 cm. Luca received the "Paraathlete of the Year" award five times, and in 2021, she was awarded the "Officer's Cross of the Hungarian Order of Merit".
As an ambassador for Climate Action, she will provide a dedicated representation of the importance of sport and sustainability.

Petra Bánhidi-Farkas | Ambassador

Petra is a U23 European champion, six-time hungarian champion long jumper. In 2019, she represented Hungary at the World Championships in Doha. She was a member of the hungarian team at the 2023 World Athletics Championships in Budapest.
Despite Petra's young age, she is already consciously preparing for her civilian life following her sports career, she envisions her future as a social pedagogue, but the coaching profession is not far from her.
Petra promotes the importance of sport and sustainability in her role as an ambassador for Climate Action.

Ferenc Kovács Soma | Ambassador

Ferenc Kovács Soma is not only shines as a national team athlete, he also ranks among the best in terms of his studies. In September 2023, he began his university studies at the american Harvard University.
He is a multiple junior hungarian champion, one-time adult hungarian champion, two-time hungarian championship bronze medalist. In terms of his international results, he took 3rd place at the Junior European Championship in Israel in 2023, and started in the 5,000-meter flat run at the 2023 World Athletics Championships in Budapest.
In the "Green Zone" of the World Athletics Championships, he represented Climate Action several times during the event, communicating our company's activities personally and on social media. In the future, Soma will represent Climate Action not only in Hungary, but also internationally.

Xénia Krizsán | Ambassador

Xénia is a multiple hungarian champion athlete, heptathlete. In 2012, in Barcelona, she won the Junior World Championship silver medal. In 2015, she won the U23 European Championship title, and in 2021 she won the bronze medal at the European Adult Championship. In the same year, Xénia was chosen as the hungarian athlete of the year. She finished 13th at the 2021 Olympic Games in Tokyo, and 4th in the heptathlon at the 2023 World Athletics Championships in Budapest.
As an ambassador for Climate Action, Xénia will help build the relationship between sport and the sustainability.

Norbert Tóth | Ambassador

Norbert Tóth is a national basketball player. He played in Székesfehérvár, won the championship in Körmend with Falco and also played for Szolnok Oil. Last year, he returned to Pécs as a player to join PVSK, but currently he helps to the PVSK Veolia's basketball department as a professional leader.
As a former athlete, current sports director and coach working with children of youth age, he considers conscious environmental protection essential, so as an ambassador of Climate Action he will responsibly promote the importance of sustainability.

Márton Tóth | Ambassador

Márton Tóth is a European Championship silver medalist, multiple hungarian champion and one-time Hungarian Cup winner water polo player. During his career he played for KSI, Honvéd, Vasas and Ferencváros, but he also played in Naples for Possilipo. After a detour to Italy, he moved first to Szeged, then to Szolnok, then returned to the capital, to the team of Ferencvaros and since 2017 he has been playing polo for Medical University SC, officially known as GENESYS OSC-Újbuda.
In addition to professional sports, Marci a lover of gastronomy, he has appeared with great success in the related program of one of the commercial TV channels, so he is at home not only in water polo, but also in the kitchen too. There is no doubt about Marci's commitment to environmental protection, as he has already implemented independent solutions in the field of waste management, so as a Green Ambassador of Climate Action, he is happy to join us in deepening the relationship between sustainability and sport.

Sarolta Kovács Tarné | Ambassador

Sarolta Kovács Tarné is an Olympic bronze medalist, six-time world champion, four-time European champion pentathlete, athlete of Alba Volán SC in Székesfehérvár.
Saci's outstanding sporting achievements have been recognized with civilian awards in addition to his medal collections earned during his career. She has been voted Hungarian Pentathlon of the Year seven times, won third place at the Hungarian Sportswoman of the Year award ceremony in 2011, won the MOB Women's Sport Award in 2012, won the Junior Prima Award in the same year, and in 2021, after her third place at the Tokyo Olympics, she was recognized with the Hungarian Golden Cross of Merit for her outstanding performance for the sport of Hungarian pentathlon. Since August 2023, he has been an honorary citizen of the City of County Rights of Székesfehérvár.
Climate Action is proud and delighted to start working with Saci to deepen the relationship between sport and sustainability.